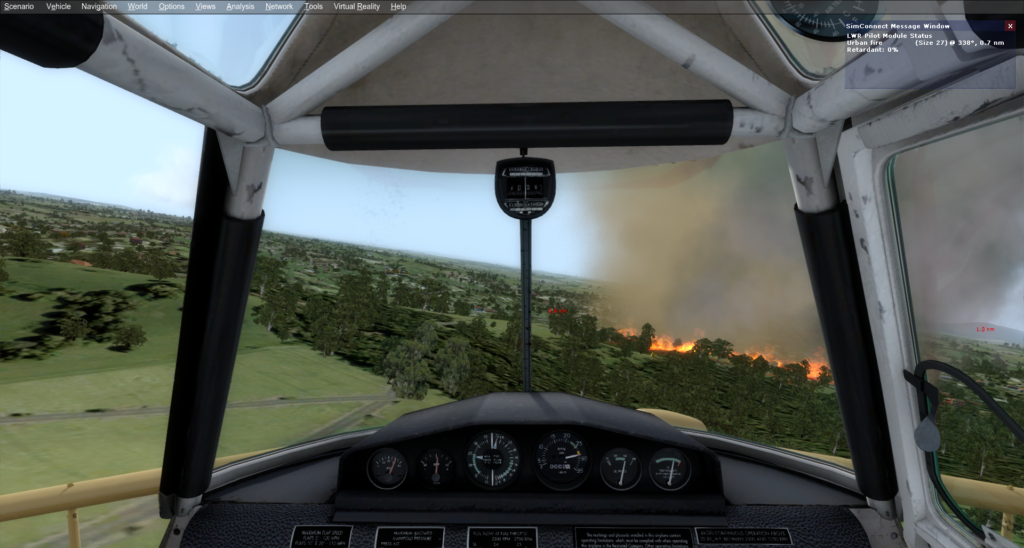 The NAFC Aviation Simulation Project will advance the application of simulation techniques to enhance the training of personnel who use, manage, supervise and support aviation capabilities in Fire and Emergency Services in Australia and New Zealand.
The project aims to advance the use of simulation across all aviation roles, however, in the first instance the initial focus is being placed on the roles of:
Air Operations Manager (AOM)
Air Attack Supervisor (AAS)
Air Observer (AOB)
These roles provide for the breadth of tasks, responsibilities and potential applications that will enable development and thorough testing and proofing of simulation concepts.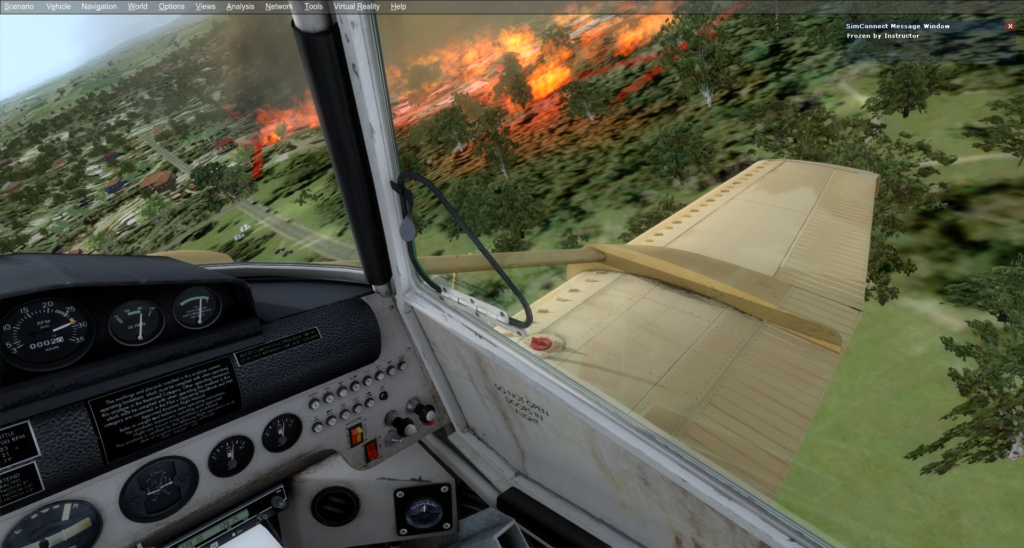 The Aviation Simulation Project rollout includes:
Establishing a Community of Practice of aviation simulation subject matter experts, to enable the sharing of resources, knowledge, expertise and lessons learned on the use of simulation technology.
Webinars to demonstrate and showcase different simulation tools including those in current operational use.
Developing and identifying opportunities for further enhancements to ensure alignment of job-related Knowledge, Skills, Abilities, and Other Characteristics (KSAOs).
Establishment and application of selection criteria to assess and evaluate simulation systems under consideration in the light of training strategies identified.
The Project Team will seek the input and support from AFAC / NAFC partner and sector agencies to achieve holistic approach to Simulation use development in the FES training sector.
SURVEY
The first stage of the project was to survey AFAC member agencies on their current capability.
Click here for survey results.
WEBINARS
Click here to view the 'Enhancing Aviation Simulation following the 2019/20 bushfires' presented by NSW Rural Fire Service.
Click here to view the 'Immersive simulation training for wildland fire aviation in the United States: past, present and future' presented by Becker Support Services, United States.
Click here for the Q&As from the '… wildland fire aviation in the United States' webinar.
Click here to view the 'Learnings from the design and implementation of a multi-sensory simulator for the training of AAS and ASS's in New Zealand' webinar.
Click here to view the 'Aviation Simulation Showcase: types of simulation tools being used in aviation training' webinar.
Click here to view the 'Integrating simulation into Wildfire Aviation Training webinar' presented by the Wildfire Training Centre in Alberta, Canada.
Click here for a transcript of the Wildfire Aviation Training webinar.
Click here for the Q&As from the Wildfire Aviation Training webinar.
COMMUNITY OF PRACTICE
The Community of Practice platform is currently under development. Please revisit this web page for progress updates.
---
For further information on this project, please contact Project Manager Nicola Laurence at nicola.laurence@afac.com.au.