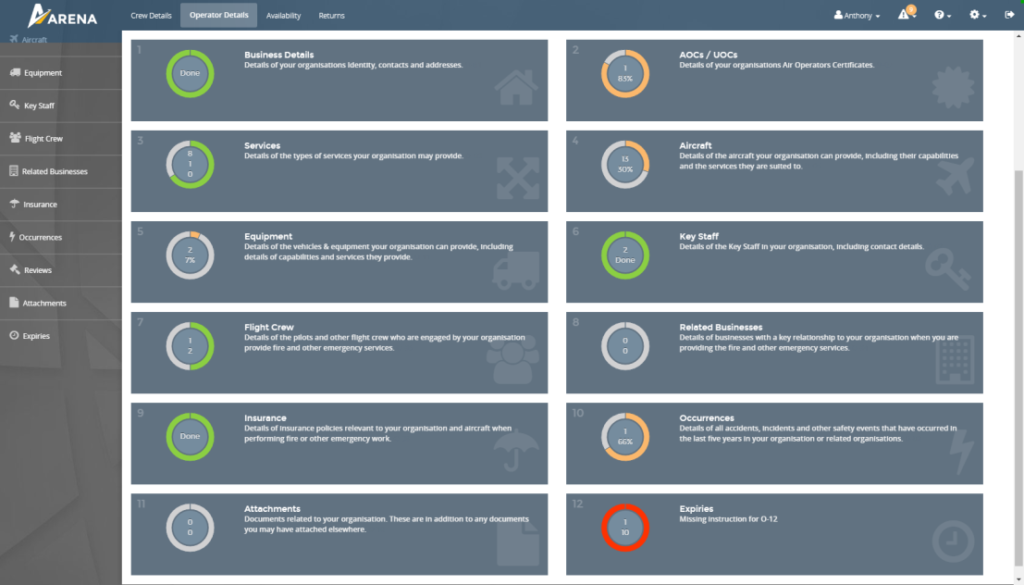 ARENA is a national system for supporting the use of aircraft for fire and emergency response. ARENA is now also in use in New Zealand.
ARENA is a registry of quality information about aerial firefighting resources across Australia and New Zealand, including:
Aircraft & Equipment
Organisations & People
Aircraft Engagement & Contracting
Aircraft Availability & Status
Aircraft Activity
Administration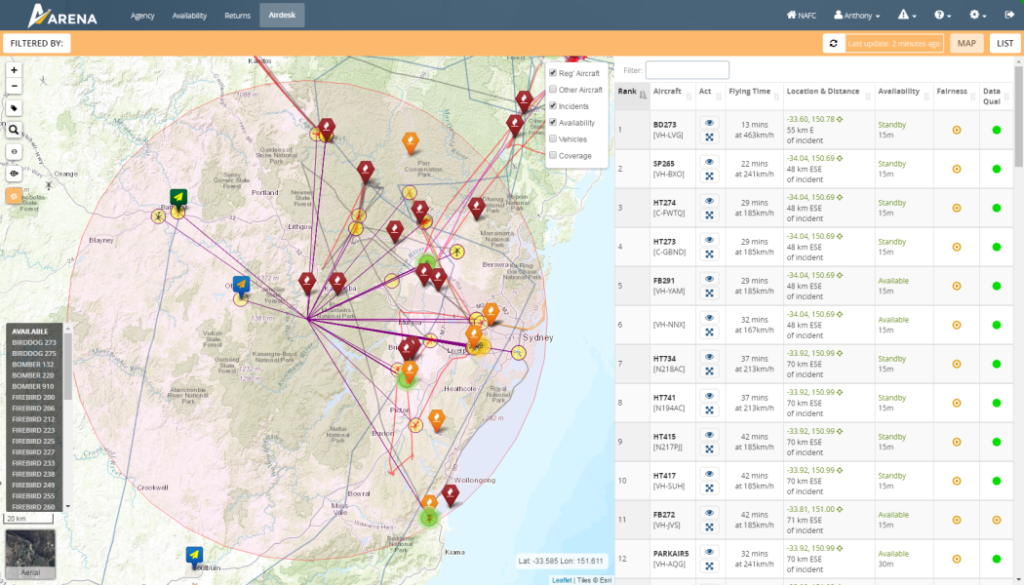 ARENA facilitates NAFC member agency aviation functions, including:
Procurement
Planning
Preparedness
Response
Compliance & Audit
Administration
For further information, email arena@nafc.org.au.
ARENA users can login at arena.nafc.org.au.